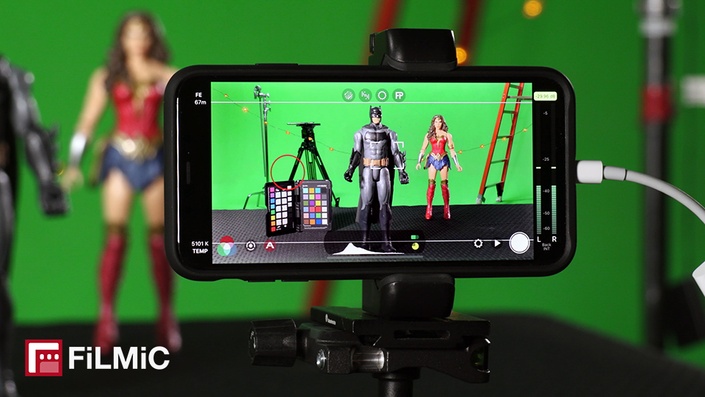 The Complete Guide To FiLMiC Pro V6
Don't wait to create! Learn how to master the FiLMiC Pro app and shoot professional quality video with a smartphone.
Watch Promo
IMPORTANT NOTE! This course is for legacy FiLMiC Pro V6. Starting with V7 FiLMiC Pro (November 2022) is now a subscription app, however, they still allow current users to download legacy V6 and this course relates to that version of the app. I am most likely going to create a new course for V7, but I don't have a release date set. Thank you. -Blake

---
Learn how to master FiLMiC Pro in this in-depth video training series. This is the camera app regularly used by the BBC. Hollywood director Steven Soderbergh also used it on two of his movies! And the great thing is it's available for anyone and everyone to do the same using iPhone or Android.
In this guide we'll start with the basics of getting to know the app, then learn how to use it to shoot professional quality video with your smartphone.
Included in this course:
40 lectures / 3+ hours of educational content
Recap quizzes / PDF downloads / Professional video examples
Additional resources and links for each section
---
Student feedback:
- "I HIGHLY RECOMMEND this course to anyone wanting to know how to use Filmic Pro properly and wanting to better their cinematography." -Rico Y.
- "Extremely clear! The instructor clearly speaks at an excellent pace - not boringly slow or (worse) so fast that he cannot be understood." -George B.
- "Best produced course on FiLMiC Pro I've seen." -Eliot F.
- "Crystal clear! Great job. Thanks a lot for this course." -Antoine G.

- "Finished the course in roughly a weekend and learned at least 15 new things (actually stopped counting) that will help my filmmaking. Would recommend to anyone, of any level!" -Thomas M.

---
Covers these topics and more:
Choosing resolution and frame rate
Manually control white balance, exposure and focus
Using histograms, zebra stripes, and focus peaking
Setting up and shooting slow motion
Using presets to quickly repeat different shooting setups
Best audio settings
HDMI and wireless video monitoring
Timelapse settings
Best ways to transfer the video files from your phone for editing
Shooting with the Cinematographer Kit and log footage (plus a bonus color grading tutorial)
Hands-on gear demos (suggested camera rigs, gimbals and third-party lenses)
Overall Best Practices for before, during and after your FiLMiC Pro shoot
Top mobile filmmaking accessories (with direct links to Amazon and/or B&H)
Also included are all future key updates to the V6 app! Including various features and compatibility with the later iPhone models (now the iPhone 14) and info about the FiLMiC Pro DoubleTake app, ProRes encoding, 10-bit HDR, LogV3, Frame.io Camera-To-Cloud and now LogV3+ options. These are added to the course for FREE!
Who is this course for?
Indie filmmakers, YouTube creators, mobile journalists, documentary filmmakers, vloggers, educators, small business owners, corporate or real estate video producers, etc.
Whether you're a beginner just getting into smartphone video and using FiLMiC Pro or are somewhat experienced and looking to take your knowledge to the next level
Really anyone who wants to create professional video with a smartphone (and even make money using it)
Suggested Requirements:
A general knowledge of film or video terms and concepts is ideal, but not mandatory. We mention various gear, software and techniques that might sound unfamiliar otherwise. But, if you're a novice don't worry as you can learn along the way (that's the idea, right?). :)
However, this is NOT a filmmaking "how to" course. Here we focus on how to use the FiLMiC Pro app to help you create high quality videos and films. Check out our companion course "Smartphone Cinematography 101" for comprehensive lessons on the craft & techniques of visual storytelling and shooting mobile video. And we also have a course on color grading with LumaFusion if you're interested in the post-production side.
A *smartphone (or iPad) with the FiLMiC Pro app (running version 6)
Don't wait to create! Start today and unlock the potential of this amazing mobile filmmaking app.
---
***IMPORTANT REMINDER: FiLMiC Pro V7 is now a subscription app!***
This course is all about the V6 version and the subscription going forward will be for the V7 version. But the V6 version is NOT GOING ANYWHERE. So if you currently have it this course applies to that and you won't have to subscribe (but you also won't get the future V7 FiLMiC Pro updates). And this course will NOT include V7 training.
*Note: iPhones are used in this guide, however, FiLMiC Pro is cross-platform and so it works on both iOS and Android (and with older devices too - as well as the latest iPhones and Google Pixels, etc.). You can also use an iPad, however, this course focuses on shooting with smartphones but the app functions will be the same.
---
We also offer this course on the online training site Udemy, so if you already have an account with them you can simply login and purchase it there, too.
Your Instructor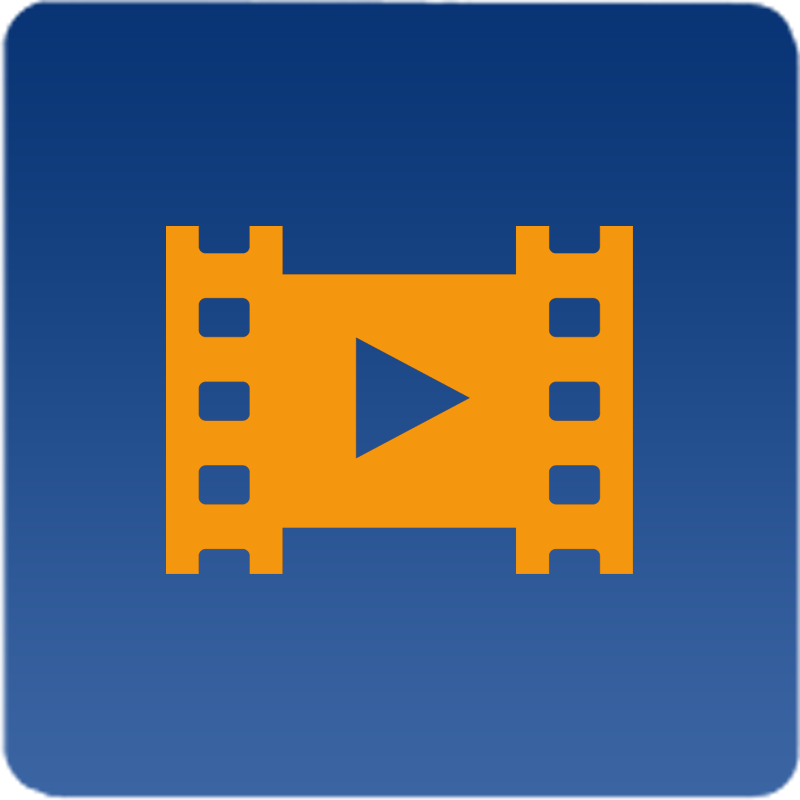 The iPhoneographers is a YouTube channel and website empowering mobile and DIY filmmakers. We make tutorials, gear reviews, how-to videos, short films and more. Founded by filmmaker Blake Calhoun and telling stories with an iPhone since 2012.
Frequently Asked Questions
When does the course start and finish?
The course starts now and never ends. It is a completely self-paced online course - you decide when you start and when you finish.
How long do I have access to the course?
After enrolling, you have unlimited access to this course for as long as you like - across any and all devices you own.
Who teaches this course?
The instructor is filmmaker Blake Calhoun. He's the founder of the iPhoneographers' YouTube channel and has over 15 years of experience producing feature films, web series, commercials, music videos and more. He's been using FiLMiC Pro since 2012.
Are there subtitles or closed-captions?
Yes, we do have English closed-captions, but there are currently no subtitles for other languages. The course is presented in English.